Automatic Plant Watering System
¡@
Automatic plant watering system come with an electronic controller with adjustable timer to suit your need. If you have a vacation trip, you may set the timer to water the plant once or twice a day with a duration determined by yourself. If you do not want to occupy your schedule with routine watering job everyday, you may also set this timer to trigger a watering job that is set by yourself. The timer controller will open the valve to let the water flow and close the valve when time is up. So your green garden is well taken care of with this automatic plant watering system and all you need to do is just to enjoy the greenery of your garden!
¡@
Usage: Suitable for gardens of terraces house, Semi-Detached house, balcony of condominium and also bungalows.
Automatic Plant Watering System Components: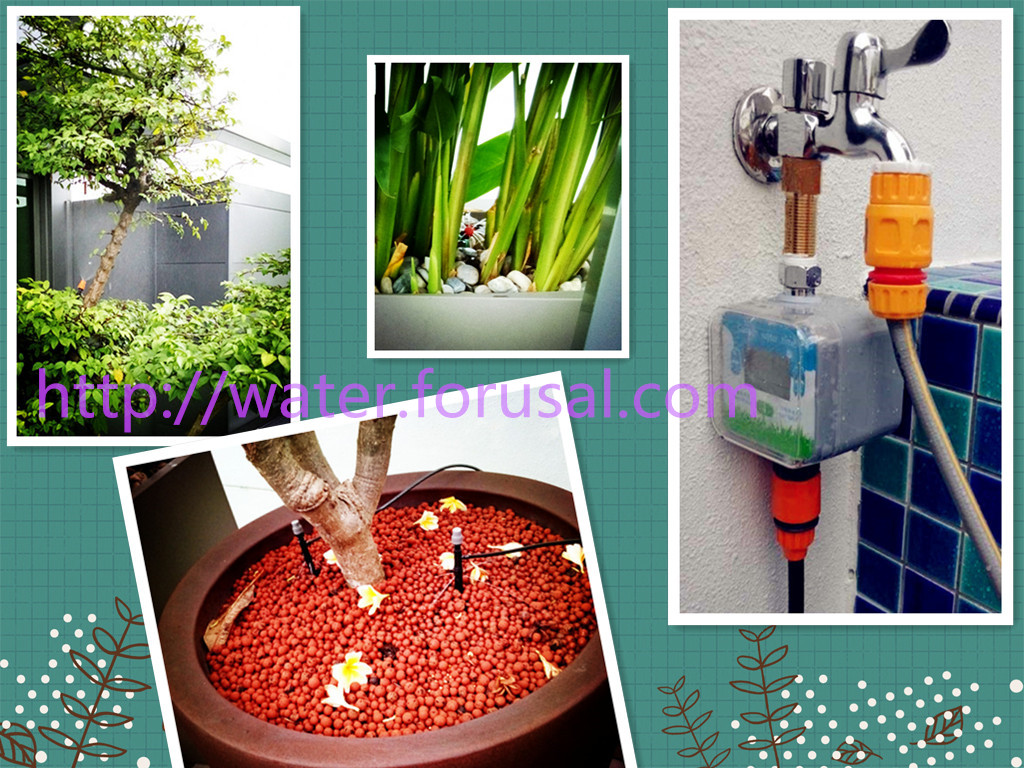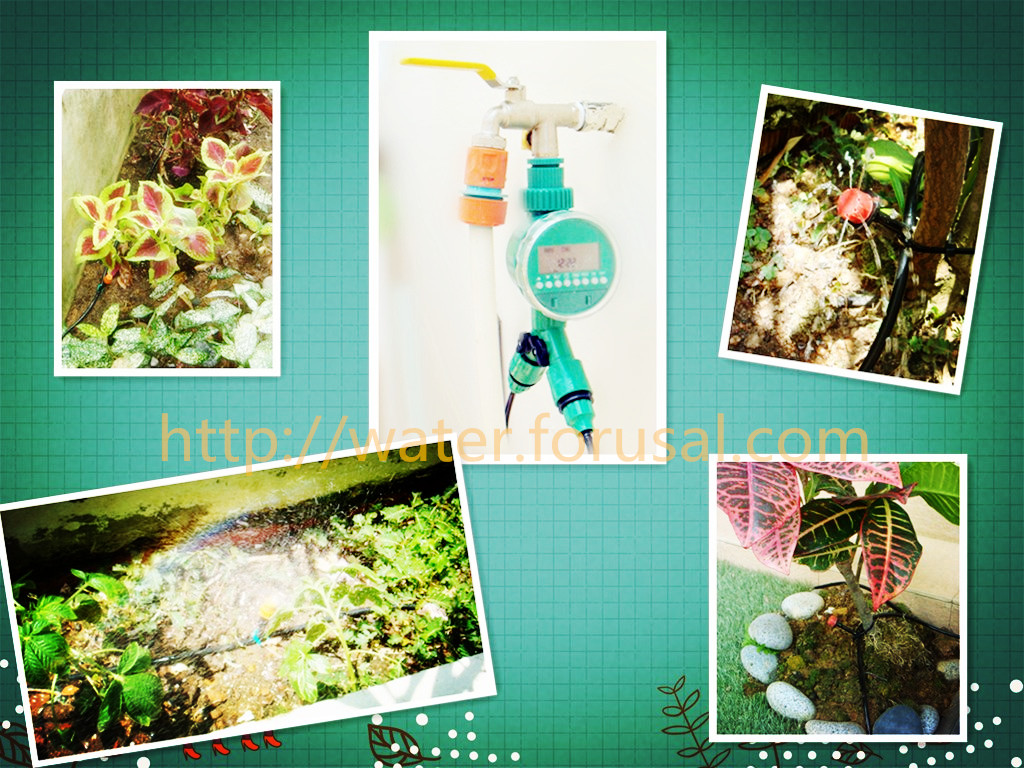 ¡@
Manual Garden Watering System
¡@
Our basic garden watering system come with easy DIY kit that help you setup your watering system in your garden with minimum effort and skill. We packaged the required components and accessory with clear instructions to help you in installation. This basic set of garden plant watering system is suitable for plants and flowers planted in pot as well as on the ground. It save you a lot of time by just turning on the tap and close it after 5-10 minutes, that is all!
¡@
Usage: Suitable for gardens of terraces house, Semi-Detached house, balcony of condominium and also bungalows.
Basic Manual Garden Plant Watering System Components:
Main PE tube 9mm/12mm (10m) and branches tube 4mm/7mm (10m)

T connectors (20pcs each)

Y connector for 2 branches of main tube (1 pcs)

Water sprayers (10pcs)

M

ist sprayer (10pcs)

end cap (2pcs)
Sprinkler Watering System for Lawn
Sprinkler watering system comprises of automatic timer controller, solenoid valves, tubing and pop-up sprinkler. This system is most suitable for lawn or low level plants. Pop-up sprinkler will remain at ground level when not in action, so it is safe for people to walk pass the area. At the preset timing, the automatic timer controller will trigger the solenoid valve to open, and the sprinklers will pop-up and spray with an arc that is going to cover the whole area of grass land.
Usually the installation of sprinkler irrigation system requires professional design and technical know-how. We provides installation and maintenance services for such a system for residential and commercial building.
Contact us : sales@forusal.com or call,sms or WhatsApp: Steven Chai at +6012 730 6423